1 Mar 2022 [blitz]
Monero Observer Blitz #7 - February 2022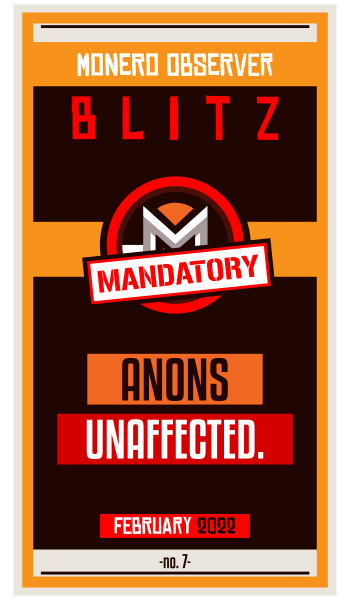 Here's a recap of what happened this February in the Monero community:
My contributions:
Credits/special thanks to:
everyone that reported broken links, suggested edits, sent anonymous tips and shared my reports
gnuteardrops from Monero.Graphics for the amazing art
all MO loyal readers and contributors
---
That's it for the 7th edition of Monero Observer Blitz.
Previous editions can be found on the /tag/blitz page.
Let me know if this was helpful, thanks for reading!
-escapethe3RA
PS: Monero Observer is fully funded by you: anons, cypherpunks, freedom lovers. No sponsors, no conflicts of interest. Support my MO Spring 2022 CCS proposal. I am grateful for your contributions.