1 Dec 2021 [blitz]
Monero Observer Blitz #4 - November 2021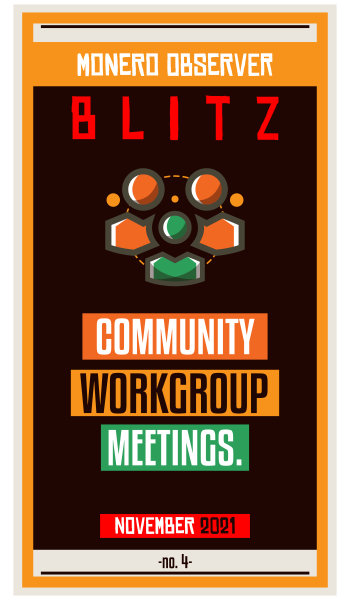 Here's a recap of what happened this November in the Monero community:
My contributions:
---
That's it for the 4th edition of Monero Observer Blitz.
Previous editions can be found on the /tag/blitz page.
Let me know if this was helpful to you and thanks for reading!
-escapethe3RA
PS: As always, send your <3 feedback @ /about. Thanks for supporting my 2022 CCS!