1 Jul 2022 [blitz]
Monero Observer Blitz #11 - June 2022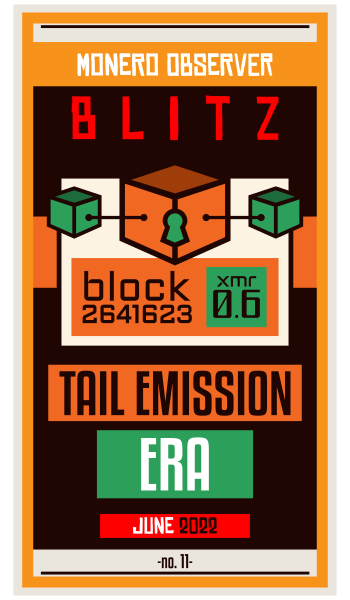 Here's a recap of what happened this June in the Monero community:
My personal contributions:
Credits/special thanks to:
everyone that reported broken links, suggested edits, sent anonymous news tips and shared my reports
the cypherpunks that keep sending me encrypted emails and messages
gnuteardrops from Monero.Graphics for the amazing art
all anon MO loyal readers and CCS contributors
---
That's it for the 11th edition of Monero Observer Blitz.
Previous editions can be found on the /tag/blitz page.
Let me know if this was helpful, thanks for reading!
-escapethe3RA