18 Jan 2023 [services]
Trocador.app implements 'Monero Tunnels' for swaps between transparent blockchains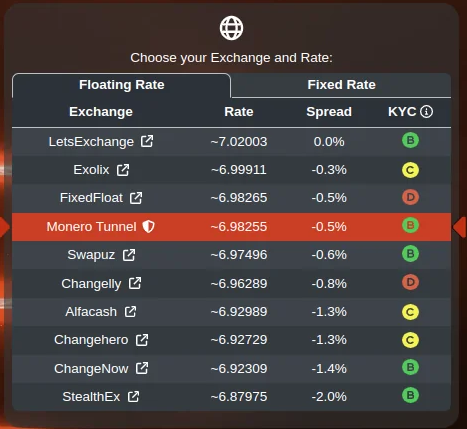 Trocador.app1 has announced2 the implementation of Monero Tunnels, a new service that allows users to privately swap funds between any two transparent blockchains:
In case someone has funds on a transparent blockchain like Bitcoin, Bitcoin Cash, etc, and wants to switch to another transparent blockchain like Litecoin (without MW), Ethereum etc, Trocador.app calculates the price of the exchange by channeling funds over Monero between two different exchanges, helping to anonymize wallets.
Limits
Total trade size: 1 BTC
Minimum trade size (ERC20): 0.5 XMR
Minimum trade size (other): 0.2 XMR

Note that the service is currently still under evaluation. If you think this is useful, leave your feedback in the announcement thread2.
To learn more about the exchange aggregator, consult the previous Monero Observer report3.
This is an ongoing story and the report will be updated when new information is available.
---