13 Jan 2023 | Updated 21 Feb 2023 [services]
'The Monero ATM Project' could be completed before MoneroKon23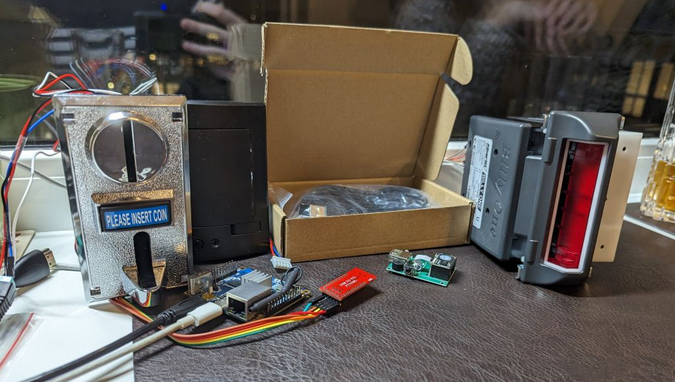 The team behind The Monero ATM Project1'2 has announced plans to complete work until MoneroKon23 (23 June 2023):
Siren prepared us a nice site for 'The Monero ATM Project' (a project that we plan to complete until MoneroKon). [..] We already received most of the parts, including the shady bill acceptor module from Romania! (stnby)
Visit atm.monero.is1 and join #atm:kernal.eu3 to learn more about the project.
To support early development, transfer XMR to the funding address listed on the website.
This is an ongoing story and the report will be updated when new information is available.
---
Update: early development fully funded4.
---