13 Jan 2023 [services]
CryptoMorpheus_ analyzes XMR metrics from 2022 in new Moneroj.net article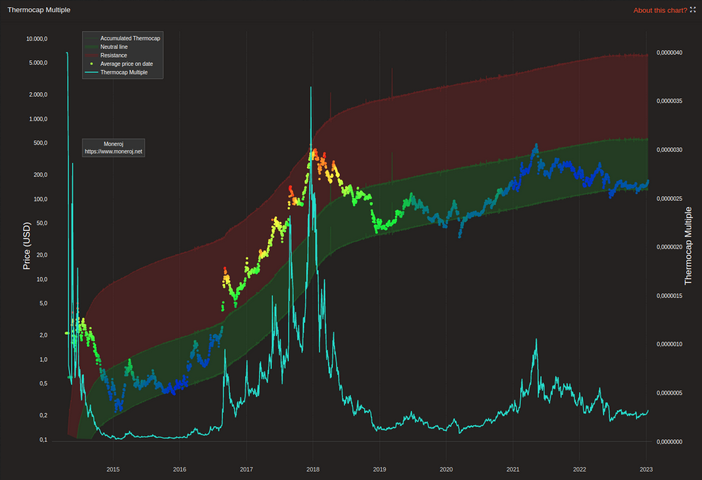 CryptoMorpheus_1 has published a new Moneroj.net2 XMR metrics article3 in which he interprets past year performance and what that could indicate for 2023:
It's been a few months since Moneroj last released an article, as our developers were busy delivering our privacy-focused exchange aggregator Trocador.app. But now it's time to analyze what to expect for 2023. In order to preview this year's behavior, let's look how was last year's action.
The report references several charts, including Binance withdrawals4, Golden Ratio Multiplier5, Thermocap Multiple6, Sharpe Ratio7, and Monero's Marketcap Dominance8.
To support CryptoMorpheus_'s work and keep the Moneroj.net project free for everyone, donate XMR to the address listed on the About9 page.
---