26 Oct 2023 | Updated 27 Oct 2023 [services]
Binance suspends XMR withdrawals for first time in over 5 months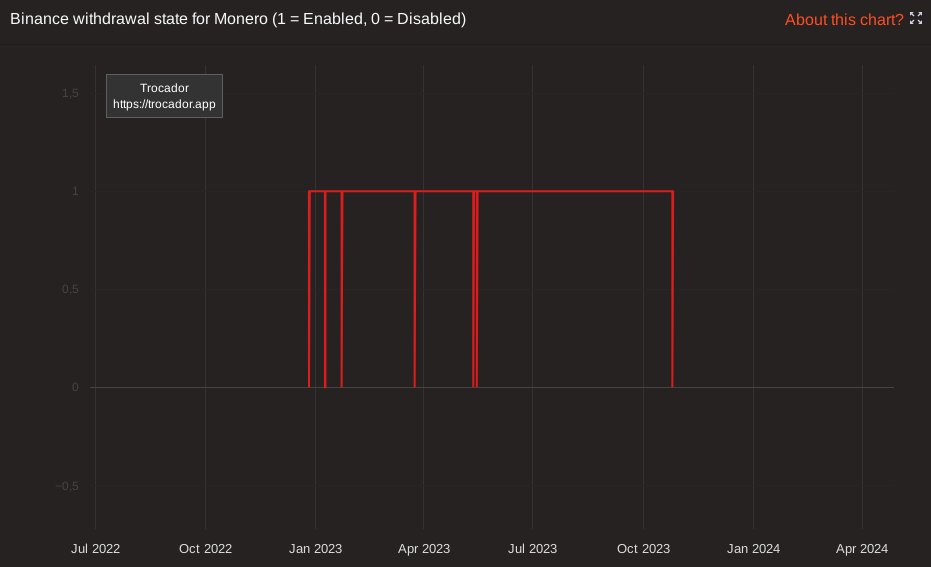 Binance1 has apparently suspended XMR withdrawals for the first time in over 5 months, according to Moneroj.net's withdrawal state chart2.
gr8ful43 has urged the Monero community to get out of Binance asap:
The message is clear. Tell friends and family [..] don't keep Monero on any CEX (not even Kraken).4
This is an ongoing story and the report will be updated when new information is available.
---
Update: XMR withdrawals apparently re-enabled.
---